A Complete Guide of Costa Rica Dental Tourism
If you are planning to choose dental procedures abroad with Costa Rica dentists, here is everything you need to know about the dental vacations in Costa Rica.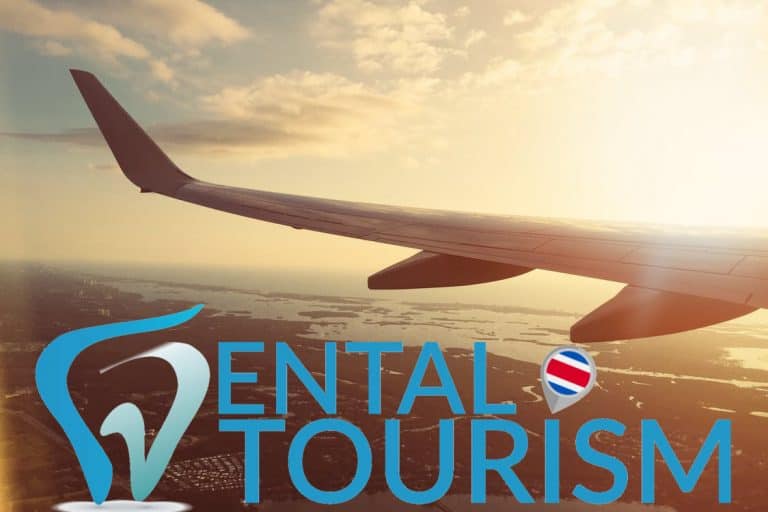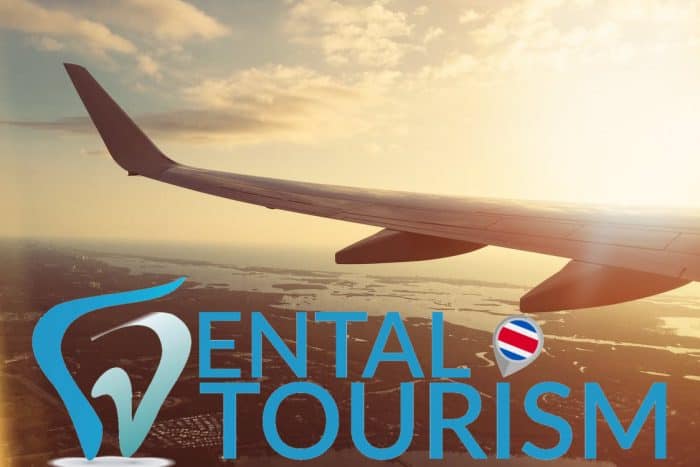 The US Bureau of Economic Analysis has found that Americans spent $1.8 billion on foreign healthcare in 2015, and this number has only continued to rise since then. A major chunk of this cost is spent on dental procedures abroad since more than half of Americans don't have dental insurance.
Since over 1 million patients fly abroad seeking affordable dental care, it is better to learn more about it. If you are planning to become part of dental tourism, this guide will definitely help you on this journey.
Why Are Patients in the US Choosing Dental Procedures Abroad?
The state of dental health in the United States is at an all-time low despite being a 120 billion dollar industry. More than half the population doesn't have dental insurance, and even those who do have it aren't at much of an advantage. Most insurance plans have $1,000-$1,500 limitations annually, which isn't even enough to cover half of the cost for a single $5,000 dental implant. These limitations haven't changed in over 50 years despite the fact that prices have risen to unimaginable amounts.
State of Dental Health in the US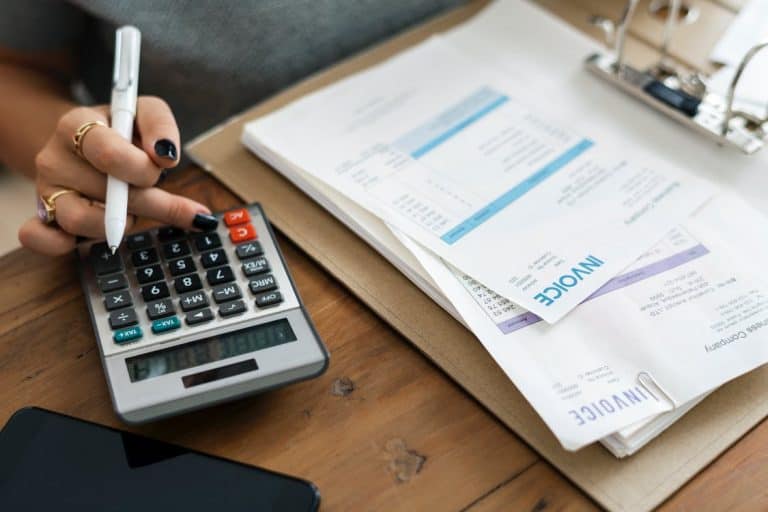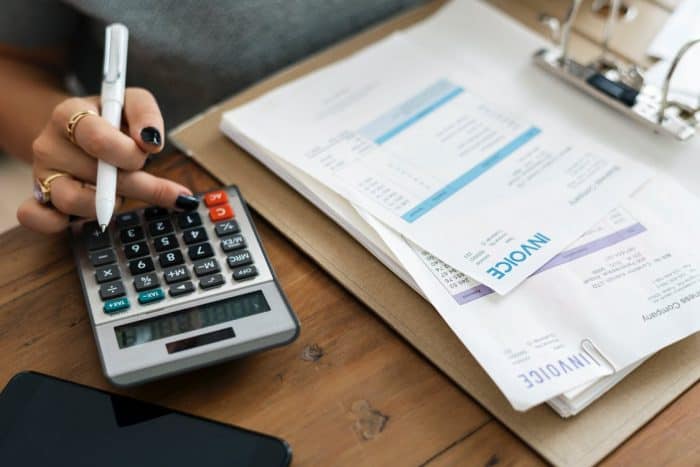 80% of Americans also have gingivitis, which causes the gums to swell and bleed. It can be quite painful but is actually a preventable disease. Over 120 million people in the US have at least one missing tooth, and 36 million Americans have no teeth at all. This is despite the fact that there are several treatment plans for missing teeth in the world. Ignoring a single missing tooth can cause more teeth to fall, as well as lead to bone loss. Patients also have to suffer consequences like problems with eating, speaking, and self-esteem.
Poor dental hygiene is also known to create other physical problems in the body. It can increase the risk of diseases like cancer, digestive issues, diabetics, cardiovascular issues, and more. It is important to maintain oral health since it can add 6.5 years to an individual's life.
High prices and the importance of oral health are two of the biggest reasons why patients continue to seek Costa Rica Dental Tourism through the Costa Rica Dental Tourism Guide.
What Is Dental Tourism?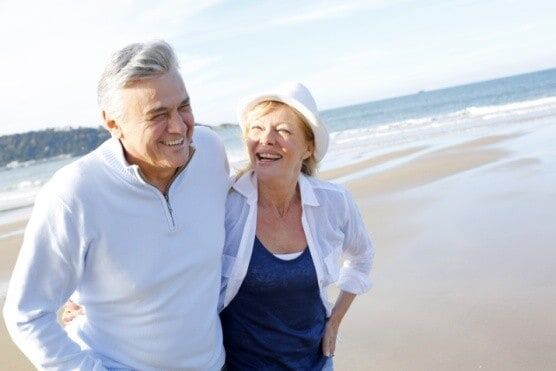 Dental tourism is also known as dental vacations and dental holidays in some areas. It is a major subset of the medical tourism sector. Typically, it involves patients seeking dental care outside their own local healthcare systems. This can be accompanied by a vacation since most people also take it as a chance to explore the area they are visiting.
Dental tourism is a growing trend worldwide since the dental industry continues to become more competitive and interdependent. Most dental clinics use the same materials, techniques, and technological advances around the world, so dental care has developed quite a lot. This means that people can get state of the art care around the world at basically the same level. The main factor that remains different is the price.
Why Are Dental Procedures Abroad Cheaper?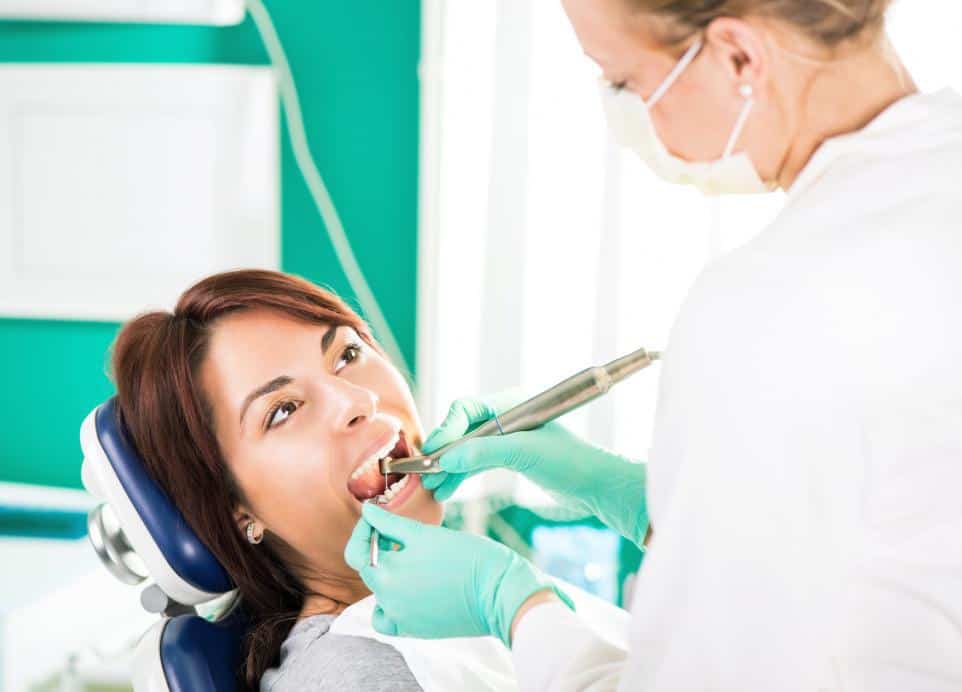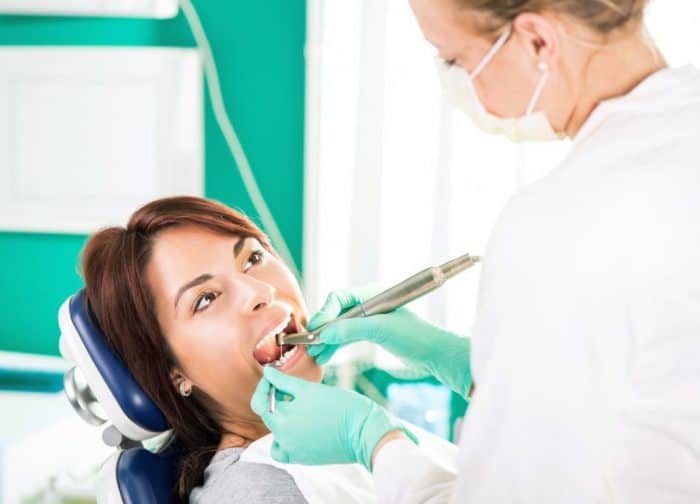 The high prices in the US are unnaturally inflated. Although politicians, activists, and general public have begun to focus on bringing down prices for medical care, dental care has mostly taken a backbench. In most countries, a variety of factors keep the prices low.
For example, in Costa Rica, it is cheaper to go to a high-quality school for your degree. On the other hand, in the US, it can cost people hundreds of thousands of dollars that they have to pay off in the years to come. They charge higher for dental procedures due to this very reason. Medicine, real estate, and labor are also highly costly in the US, which has impacted the costs to run a dental clinic. Costa Rica is also highly competitive, and the government strictly regulates local prices to boost dental tourism. This ensures that the prices in the country are vastly cheaper than in the US.
Why Choose Costa Rica Dental Tourism?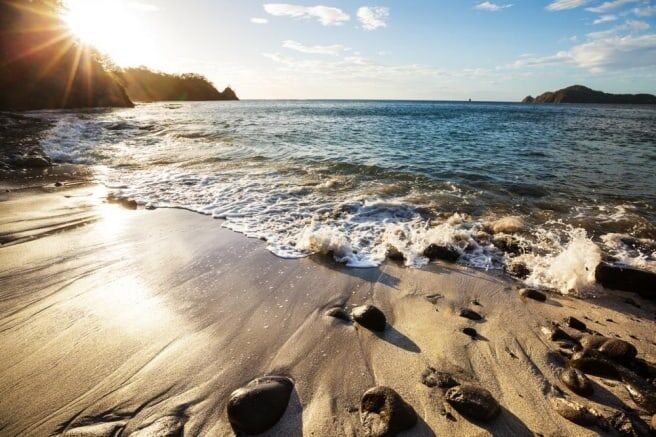 Costa Rica is one of the most beautiful tourist destinations in the world. It is a peaceful country, near North America, so flights are always available and quite short. It is even under the protection of the United States, which sets foreign patients even more at ease. Their main language is Spanish, but a huge population of locals speaks English, which is a bonus for foreign patients.
Costa Rica also has one of the best existing biodiversity areas in the world. Even though it is a small country, 26% of the land is covered in natural protected territory and conservations. This makes it a wonderful place to visit. Find out more about the natural landscape and wonders of Costa Rica here.
Above all, Costa Rica has a high standard of modern services since the government continues to have strict regulations and codes that the dental industry must follow. It has social and political stability and has one of the highest levels of public healthcare development in the entirety of Latin America. This is why so many patients are choosing Costa Rica dental tourism.
Is It Safe to Opt for Costa Rican Dentists?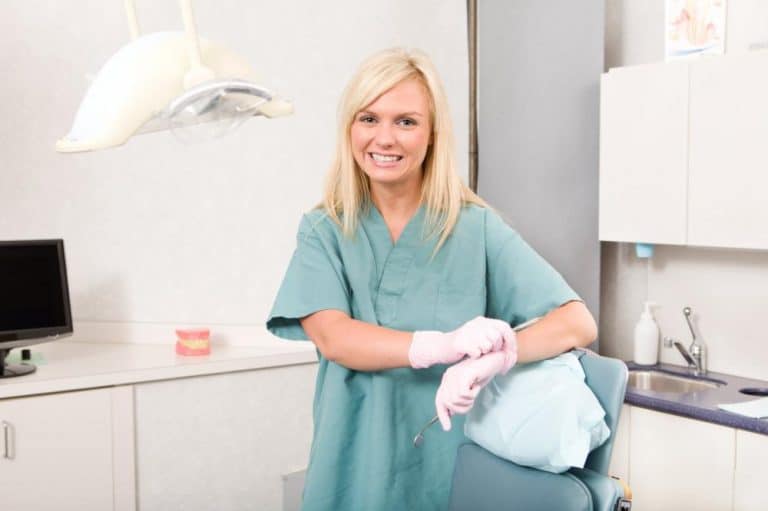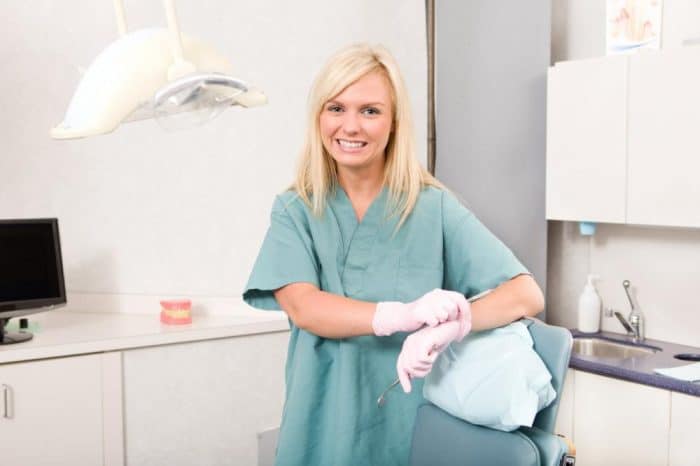 At first, people can be scared of seeking dental treatment abroad. This may be due to the fact that they don't really know how to look for verified, credited, state of the art facilities where the true specialists are working. If you are one of these people, use DentistUp to find the right certified clinic that adheres to the safety guidelines and locals codes. Then you will definitely be happy and confident in your choice.
The Costa Rica Dental Tourism Guide is working to ensure that foreign patients don't have a single complaint when they embark on their journey of dental tourism. They have a list of ventures where trained professionals can assist you with advanced technology and equipment – largely imported from the US. This ensures that you can get some of the best care in the world without any issue.
In this way, you can ensure that you have a safe and secure trip without any issue at all.
Costa Rica Dental Prices versus the United States
The price of dental healthcare in the United States has become too high for normal patients to afford. The Costa Rica dental prices have been a game changer for US patients since they get to save 50-80% on all sorts of procedures.
The table below shows the huge difference between prices.
| | | | |
| --- | --- | --- | --- |
| Procedure | United States | Costa Rica | Savings Of |
| Dental Implant | $5,000 | $750-$1,000 | 80%+ |
| Dentures | $3,000 | $600-$1000 | 65%+ |
| Porcelain Veneers | $1,000 | $350-$400 | 60%+ |
| Full Mouth Reconstruction | $45,000-$60,000 | $15,000-$24,000 | 65%+ |
| Crowns | $1,100 | $260-$400 | 60%+ |
| Teeth Whitening | $650 | $330 | 50%+ |
| Root Canal | $1,100 | $300-$450 | 60%+ |
| Fillings | $200 | $50-$75 | 60%+ |
Costa Rica is a cost-effective option for many patients since flights are always readily available. Flights from Canada or the US to Costa Rica can cost $650-$850. The country also has plenty of amazing hotels at affordable costs. A good hotel for 7-10 days can cost $800-$1000. Even after you factor in these costs, you can still save a lot of money by choosing Costa Rica dental tourism.
What Treatments Can You Get?
There are many common dental treatments that you can get in Costa Rica to save money. Foreign patients usually travel to Costa Rica for dental implants, full mouth restoration, and cosmetic dentistry like veneers and crowns.
While you can get a $100 cheaper filling in Costa Rica, most people don't want to travel all the way to another country for it. You won't be saving enough to cover the travel expenses and flight costs with such procedures. However, bundling together root canals, fillings, cleanings, and extractions can all combine to make the trip worthwhile.
Here are some of the most popular treatments that dental patients can seek in Costa Rica.
Dental Implants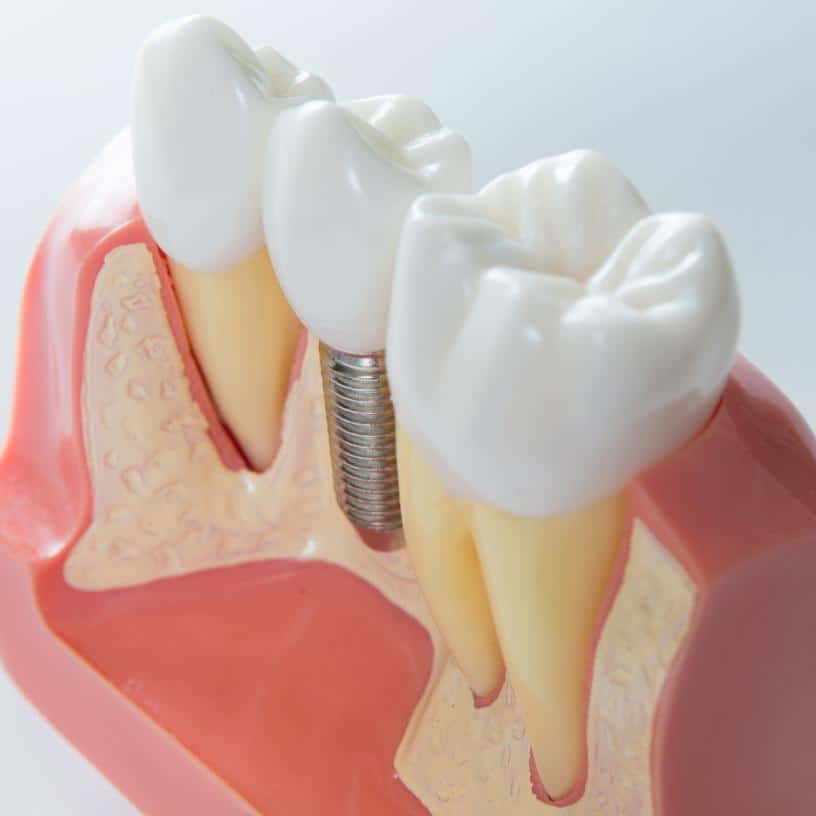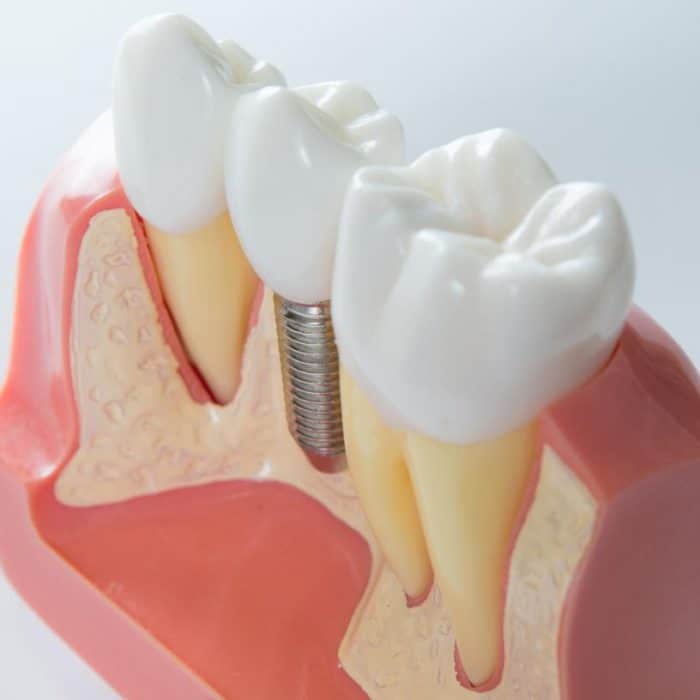 Dental implants are designed to restore a missing tooth or teeth from the root till the tip. It replicates the tooth structure so that the new tooth stands stronger. A tiny titanium post is fitted into the missing tooth's place, acting as the root. They don't become loose after a few years like dentures because this titanium post secures the crown in place. They are able to maintain their strength and shape over time. If you get high-quality dental implants from Costa Rica dentists, they can even last for up to 30 years. For many patients, it is usually a one-time surgery.
They look just like natural teeth and are virtually indistinguishable from your other teeth. This ensures that your smile looks really natural, which can boost your confidence. Dental implants are also very strong and can bear pretty much any diet, which means you don't have to avoid some foods to protect them.
They are so popular because they look natural, are strong, are installed from the root up, and last for a long time.
Full Mouth Restoration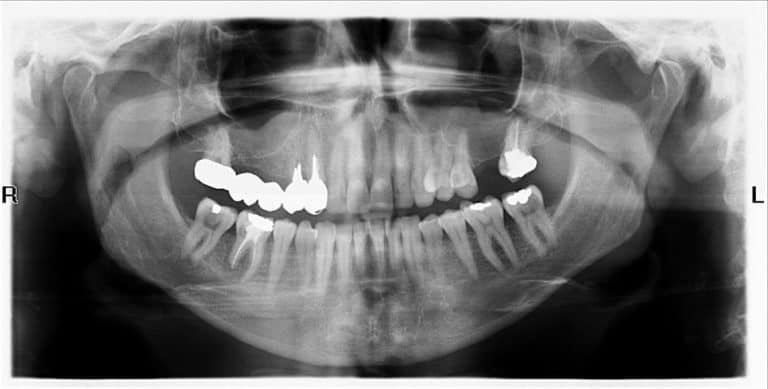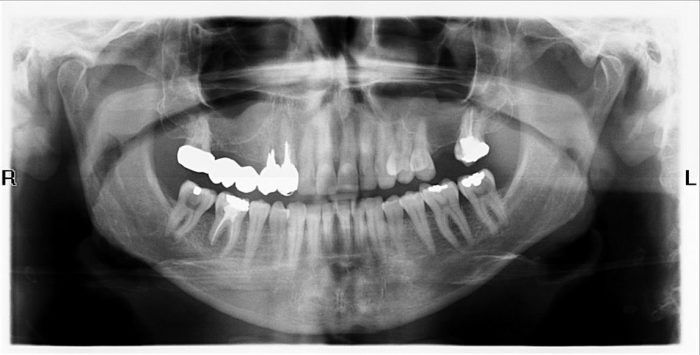 Full mouth reconstruction is when dentists work to rebuild or replace all the teeth in a patient's mouth. This branch of restorative dentistry combines functionality and aesthetics of the teeth. The need for a full mouth restoration can come from any of the following incidents:
Teeth that may have been fractured or injured
Teeth that may have gone missing due to trauma or decay
Teeth that have faced a lot of wear and tear due to high exposure to tooth grinding or acid
Adjustments needed to the bite (occlusion) due to complaints of headache, muscle, and jaw pains.
The procedures you get to fix these issues are determined by the Costa Rica dentists after they examine your mouth. The dental treatment plan will be customized to your specific needs. For example, some people may require veneers for a better smile, while others may only need Zoom teeth whitening. Typically, a mixture of the following dental treatments is used when you require full mouth restoration:
Periodontal care, which includes cleaning and scaling to remove tartar and plaque.
Crown lengthening, which allows a healthy tooth structure so that bridges and crowns can be installed.
Orthographic surgery is mainly administrated to reposition the jaw for a better bite.
Countering the gum tissue so that your smile looks better.
Preparation of the natural tooth structure for any veneers, bridges, and crowns that need to be placed.
Placement of temporary restoration for bite alignment, as well as allowing the patient to get accustomed to the new teeth and feel.
Placement of permanent restorations which includes crowns, veneers, bridges or inlays/onlays.
Braces in order to encourage the teeth into a more optimal position.
Placement of implants to replace missing teeth or anchor bridges and crowns.
Soft tissue or bone grafting to enhance the stability of proposed implants, teeth, or any other restorations.
All on 4/6/8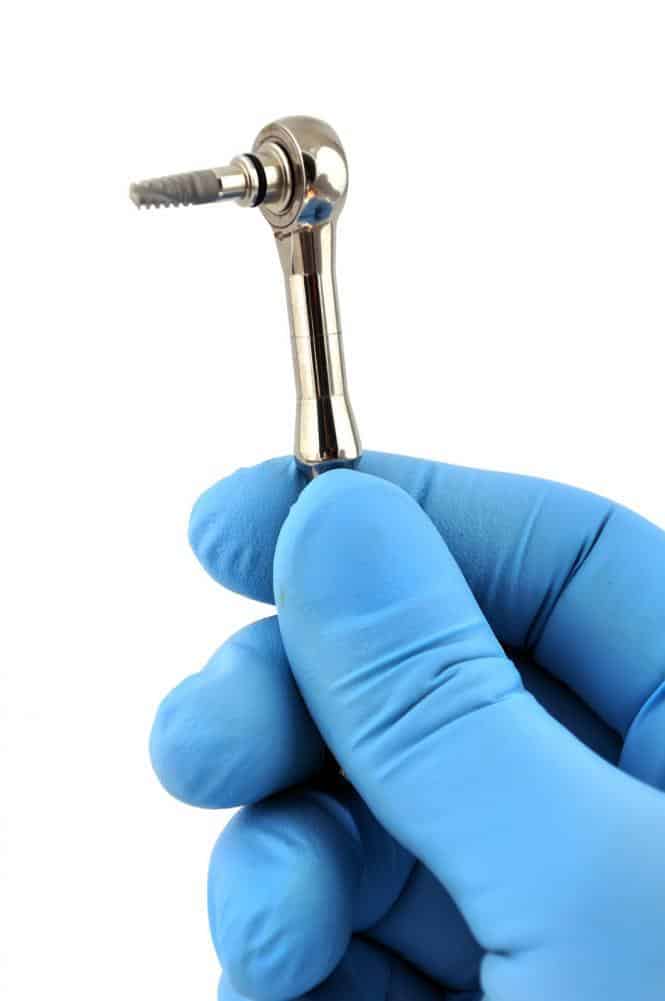 All on 4, All on 6, and All on 8 all basically achieve the same end goal. They all result in full arch rehabilitation using 4, 6, or 8 implants. For All on 4 implants, two dental implants are installed tilted up to a 45o angle in the posterior and two straight dental implants are installed in the anterior. This provides a stable and comfortable supportive base for crowns and bridges. They are suitable for patients with a degree of bone loss.
All on 6 implants are inserted into the jaw to support a new arch. Four implants are placed in the front of the jaw while two implants are placed at the rear, at an angle. The main purpose of these implants is to act as a support system for your new teeth structure. It facilitates oral activity such as eating, speaking, and swallowing and plays a pivotal role in forming your facial structure. This improves the appearance of your face and smile.
All on 8 implants are designed for those people who want to get rid of their dentures for life. These implants can play a crucial role in improving the functionality of the teeth, as well as the appearance of the smile and facial structure.
Dental Crowns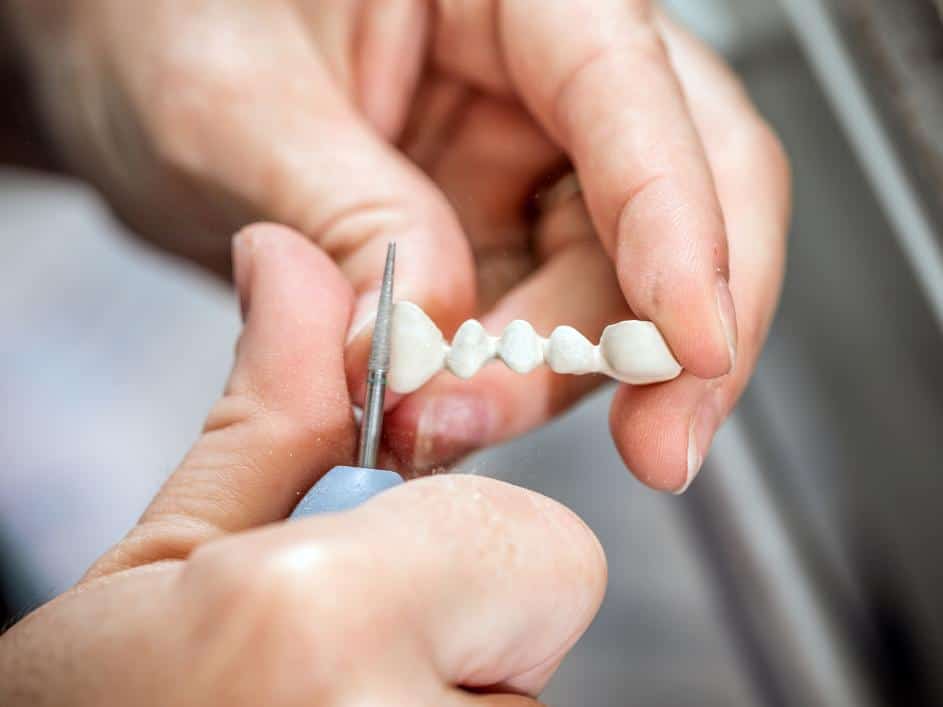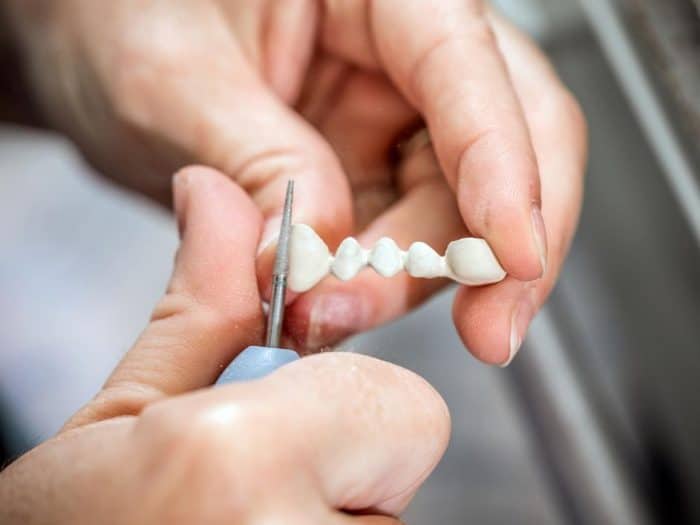 Crowns are fixed prosthetic devices that pose as a solution for missing teeth. They are cemented into existing teeth or implants. They look just like natural teeth and can enhance your smile. They can be made from porcelain fused into gold or metal. They are also responsible for increasing the functionality of the mouth in terms of speaking, eating, and more.
There are different crowns available, depending on the location of the crown and dental needs. Costa Rica dentists use the latest technologies and their expertise to ensure that your new crowns match the color and shape of your existing teeth. Crowns can fit over damaged teeth to make them stronger and give them shape. They are the ideal way to rebuild teeth that may have weakened from decay or are broken and cracked.
Bridges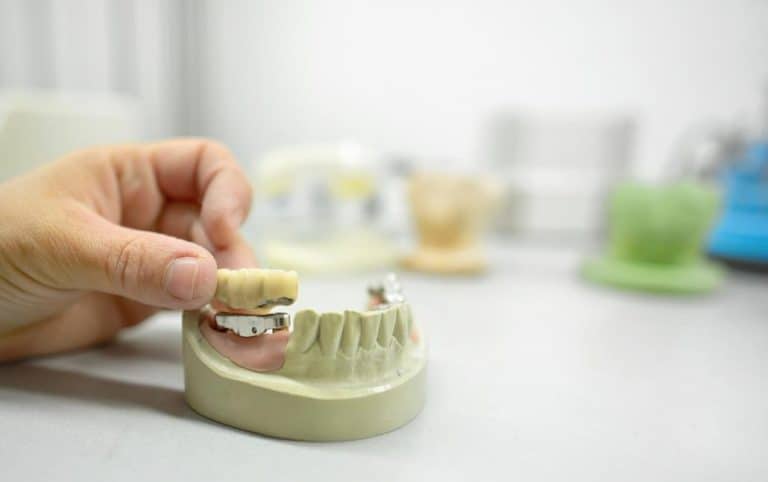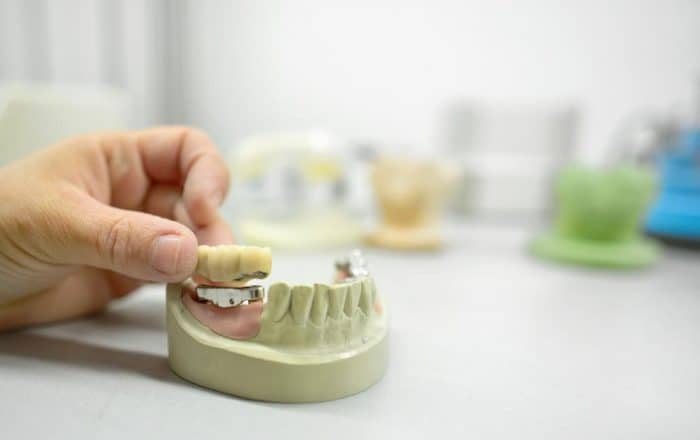 Dental bridges are artificial teeth that are used to bridge the gap between normal teeth. They can replace one or more missing teeth and need other teeth for support. They are basically multiple crowns that are attached together. They are a less invasive option than dental implants and are more affordable as well. Dentists usually custom-build a dental bridge to ensure that it fits your mouth perfectly.
Dental Veneers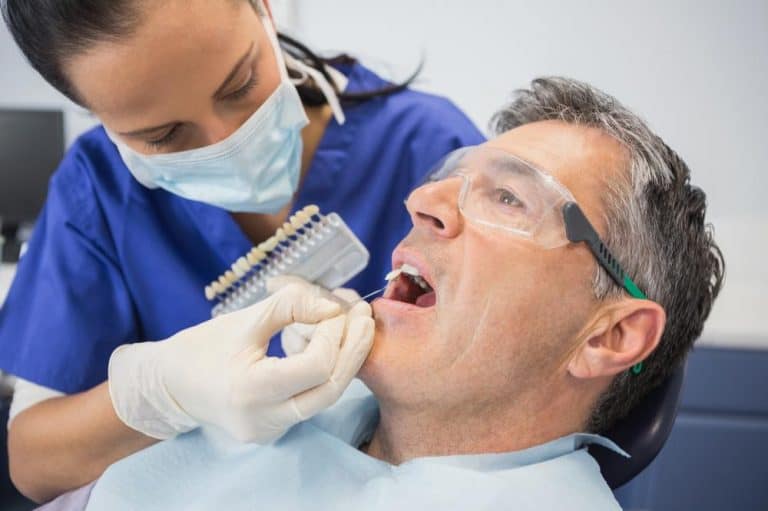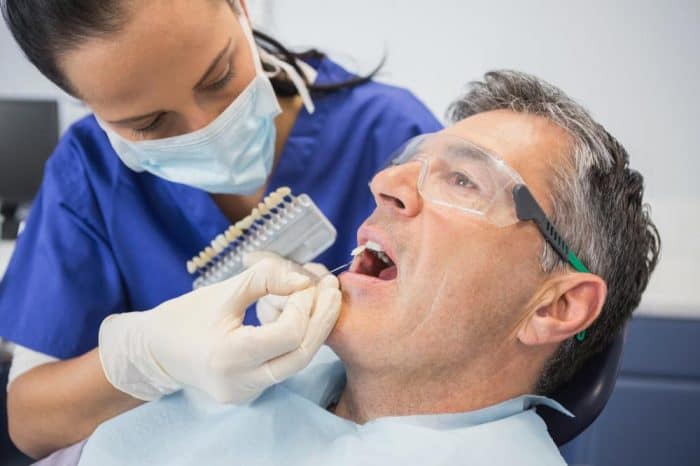 Veneers are similar to natural teeth and can protect the tooth from harm. They look like the natural enamel of teeth. They are usually made from thin porcelain material which enhances the look of your smile. Costa Rica dentists take care that the veneers are custom-made to ensure that they fit the natural shape and contour of your teeth. They are bonded to the original enamel so that they protect the tooth from stains and discoloration. This reduces the chance of harmful bacteria in the plaque attacking the tooth and causing decay as well.
Veneers can be corrected later so that they fit your teeth better. Porcelain veneers also have a higher lifespan then other types since they can last up 10-20 years, especially if you keep up regular hygiene.
What Materials Are Used for Procedures?
Certified dental clinics around the world use similar materials for procedures. For example, most dentists use titanium or a titanium alloy for a dental implant since it bonds well with the bone and resembles the natural tooth roots. Permanent crowns are also usually made from porcelain and steel. This means that the nature of the material is usually the same across the world, so you should have no problem choosing Costa Rica dental tourism.
Many patients are also worried about the equipment and technology used in dental procedures abroad. However, they have no reason to be worried. Dental clinics in Costa Rica are known for importing their dental equipment and tech from the US. It is cheaper for them and allows them to pass the strict local codes set by the industry. This ensures that patients get the best treatment possible under state of the art facilities.
Finding Reputable Costa Rica Dentists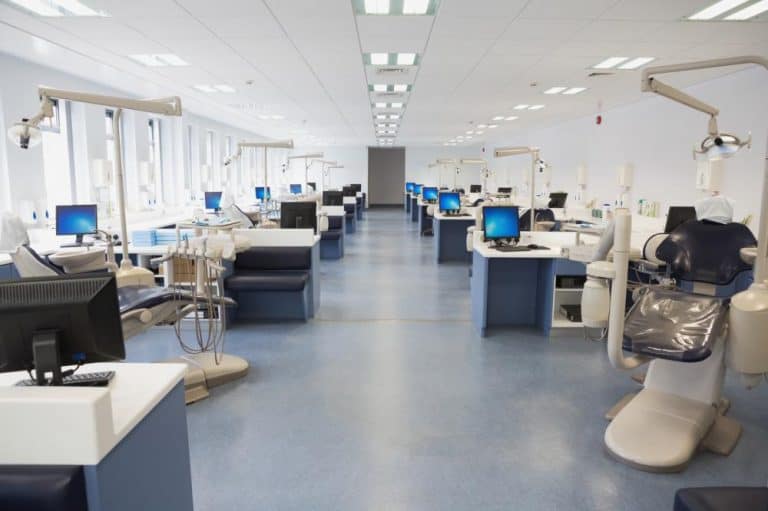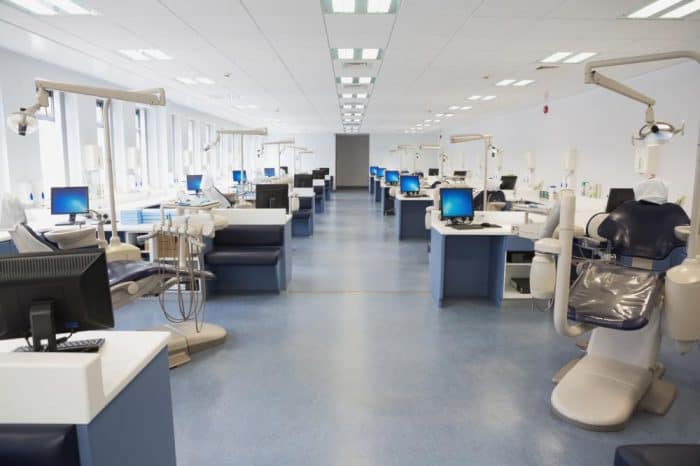 The biggest problem that foreign patients face is finding reputable Costa Rica dentists and dental clinics since they don't have a great idea about the local industry. It is important to find secure and safe facilities so that you have a great experience with dental procedures abroad.
For this, you have to avoid going to the first dental clinic you see on Google search. There are some ventures you can turn towards who will ensure that you are actually able to receive specialist care at affordable prices in Costa Rica. The Costa Rica Dental Tourism Guide has a list of verified and certified clinics that will surely give your smile a great makeover. There are many benefits of finding reputable Costa Rica dentists through the Costa Rica Dental Tourism Guide. Some are listed below.
Bilingual Dental Clinics
While the main language of Costa Rica is Spanish, people living in their major cities speak English fluently. It is important to select dental clinics with staff that can speak fluent English. This will definitely help you when they are explaining dental procedures and accommodating your needs. You will also be able to explain your own concerns and needs in a better way to the dentist. The Costa Rica Dental Tourism Guide ensures that you can get a reputable dental clinic with a dentist and clinic staff that will be able to talk to you comfortably.
Professional Experience and Credentials
To qualify as a dentist in Costa Rica, you must be registered under the Colegio de Cirujanos Dentistas de Costa Rica (College of Dental Surgeons of Costa Rica). Their official website has a list of all registered dental clinics and specialists that are approved for practice. When The Costa Rica Dental Tourism Guide recommends a clinic to you, you can cross check the dentists through the website. The website is in Spanish, but you can translate it through your web browser. There are also plenty of local codes and regulations that dentists have to adhere to. If you choose a reputable dental clinic via The Costa Rica Dental Tourism Guide, you can be sure that you will have a lovely experience without having to worry about dental codes and credentials.
Dental teams working in such dental clinics also deal with patients professionally. They receive thousands of foreign patients each year and are well-versed at accommodating them. They want to ensure that you have a good experience to expand their own business via word-of-mouth, which is why they ensure that each patient receives great dental care.
Specialist Teams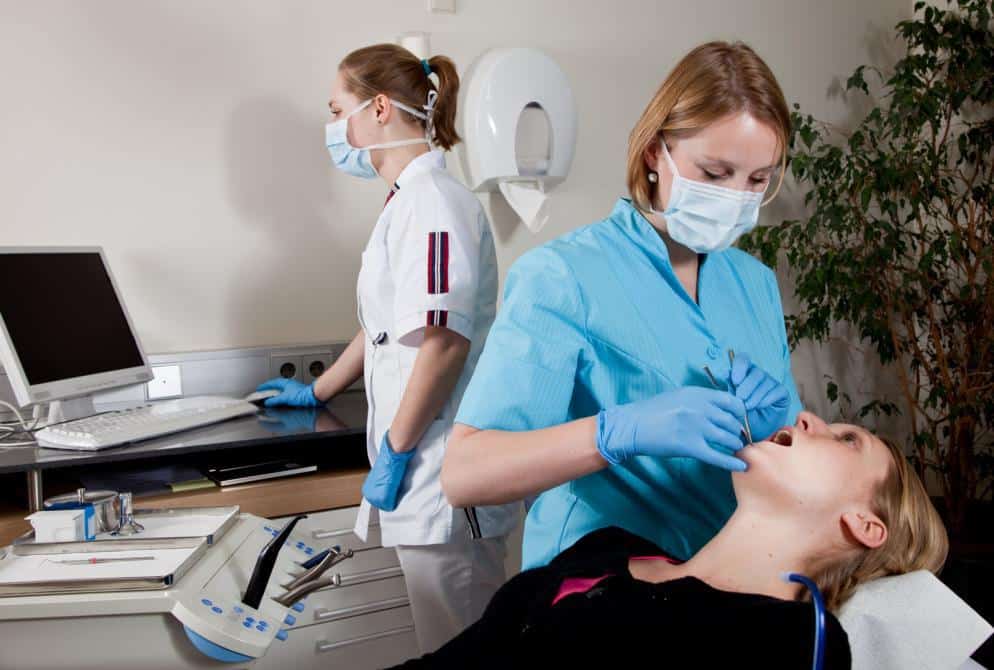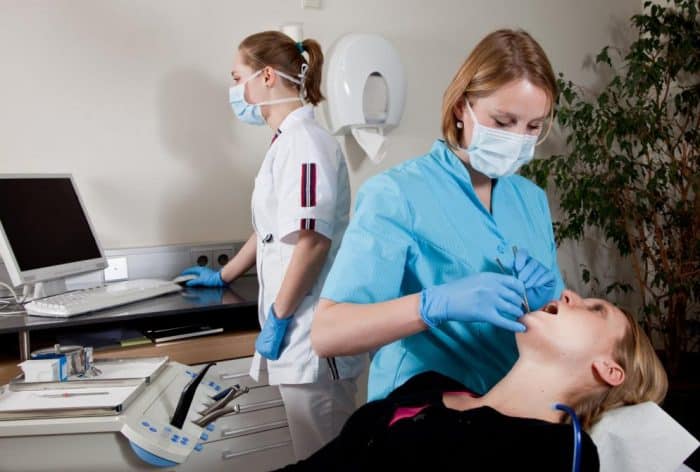 The best part about Costa Rica dental tourism is that you get to receive treatment from some of the best specialists in the industry. In the US and Canada, it can be quite hard to get specialist care for any procedure since it is really costly in the area. However, the dental teams working under The Costa Rica Dental Tourism Guide are made up of different specialists.
For example, one dental clinic, Sonria Dental Boutique, has a Prosthodontics, Dental Implantologist, Periodontist, and Endodontist working for them. This ensures that no matter what form of care you need, from cosmetic dentistry to restorative care, you will have dental experts to care for you.
Choosing the Guide as Your Costa Rica Dental Tourism Guide
To find a reputable dental clinic, all you have to do is fill out a 2-minute form outlining your dental needs and situation. The Costa Rica Dental Tourism Guide will then find you a suitable dental clinic according to your budget and dental needs. This ensures that you find the best possible clinic and get a great smile makeover.
Tips for Traveling for Dental Procedures Abroad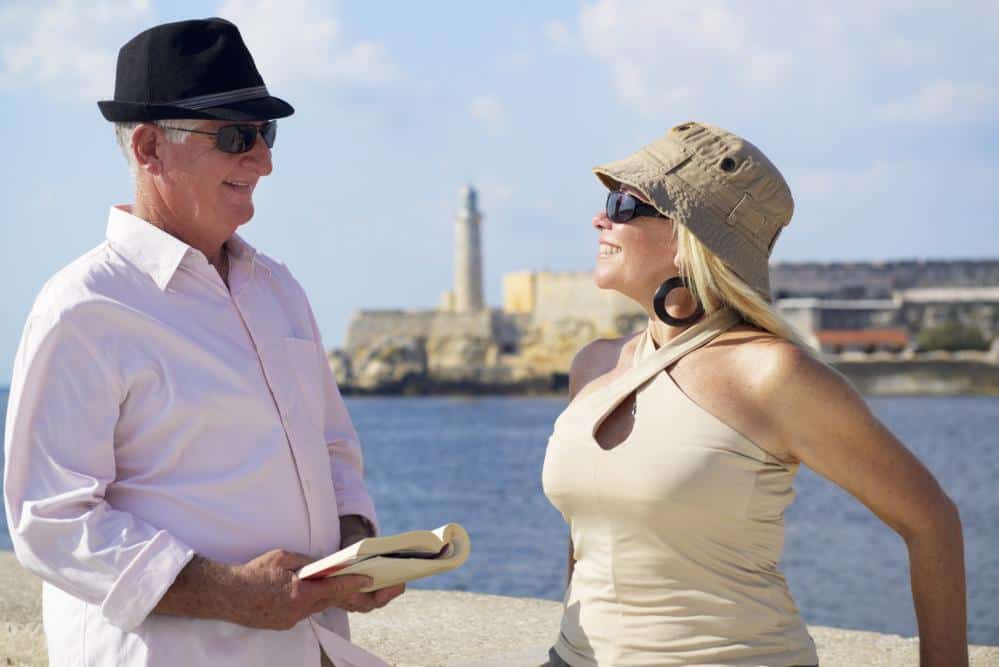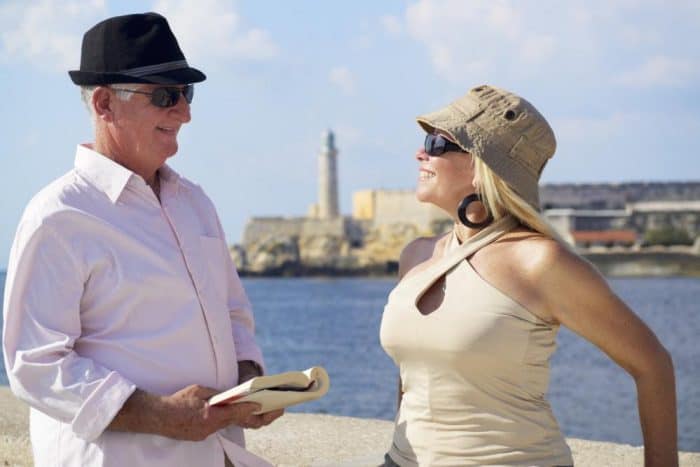 When you have found a suitable dental clinic, it is now time to prepare for your dental vacation in Costa Rica.
Checklist for Traveling
There are some things that you should have ready when you are visiting Costa Rica for a dental vacation.
You will need a passport with a validity of at least 6 months before your date of travel. You should get it renewed if it is about to expire. You will not need a visa if you are coming from the US or Canada.
Purchasing travel insurance is always a good idea in case of unseen events like delayed flights, canceled flights, lost luggage, etc.
Pack for all kinds of weather even though Costa Rica is a warm destination. We suggest packing a sweatshirt, comfortable clothing, sandals, shorts, swimming suits, tennis shoes, and plenty of sunscreen. In case you forget something, you can always go for a round of shopping in Costa Rica. Do pack your camera to capture the amazing beauty of Costa Rica.
The Colón is the national currency, but US dollars are accepted everywhere in Costa Rica.
Do make sure that you pack all the important dental documents you have like dental reports, x-rays, or any other important dental information.
Keep an extra pair of glasses.
Carry enough medication to last you through the trip.
Costa Rica has no health risks and is very safe, so you don't need any vaccinations to enter Costa Rica. However, it still makes good sense to stay up to date on your vaccines anyway.
Arranging Travel Practicalities
The Costa Rica Dental Tourism Guide also provides a variety of other services including:
Narrowing down airfare and flight plans
Finding the right hotels in the dental clinic's vicinity
Booking the hotels so that you have a comfortable stay in Costa Rica
Making appointments with the recommended and approved dental clinics to ensure that there are no issues with scheduling
Picking the patients up from the airport so that they receive a warm welcome into the country
This makes it easier for foreign patients to arrange all the travel practicalities.
Places to Visit While on Your Dental Vacation
While on dental vacation to Costa Rica, there are plenty of amazing tourist destinations that you can visit.
Arenal Volcano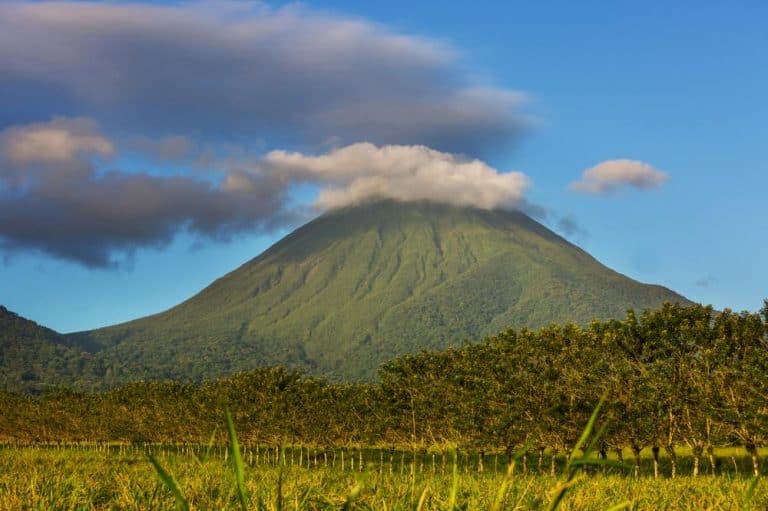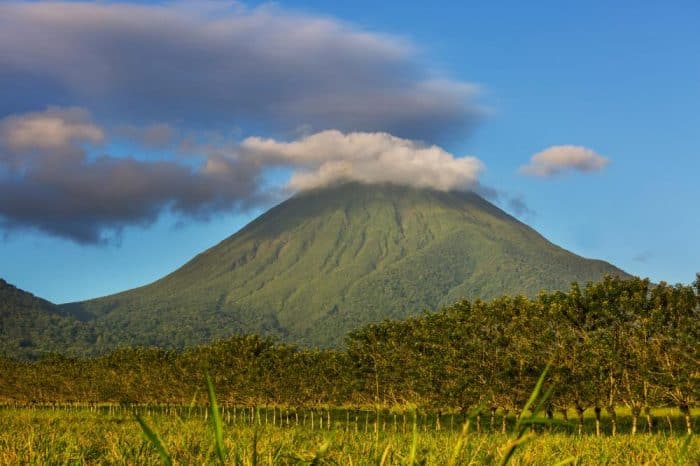 The Arenal Volcano is a natural wonder. It is surrounded by quaint towns, caves, lakes, forests, hot springs, and plenty of other beauties. The view from the volcano is one that you will remember for years to come, and tourists from all over the world come to visit this place.
Manuel Antonio Beach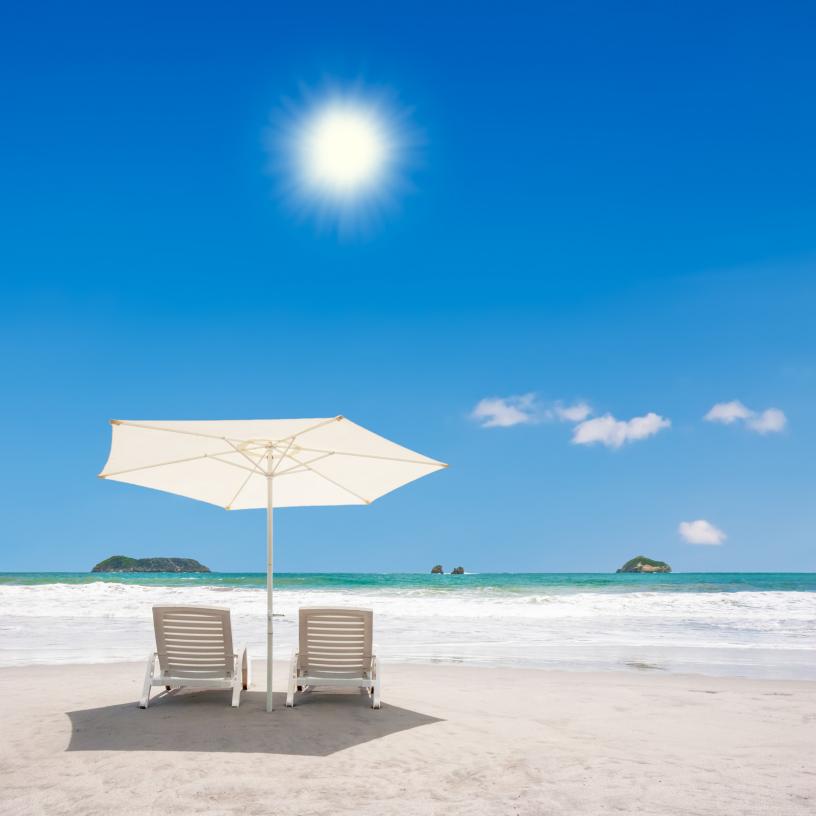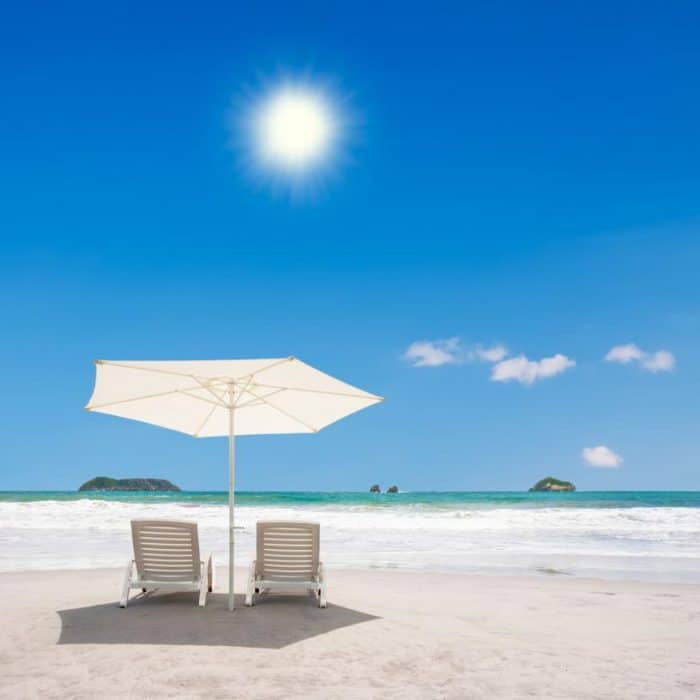 The aquamarine waves on the white sandy beaches of the Costa Rican shoreline are the best place to relax after a dental appointment. You can get a gorgeous tan while marveling at the rainforest on the shore and coral reefs in the water.
Tortuguero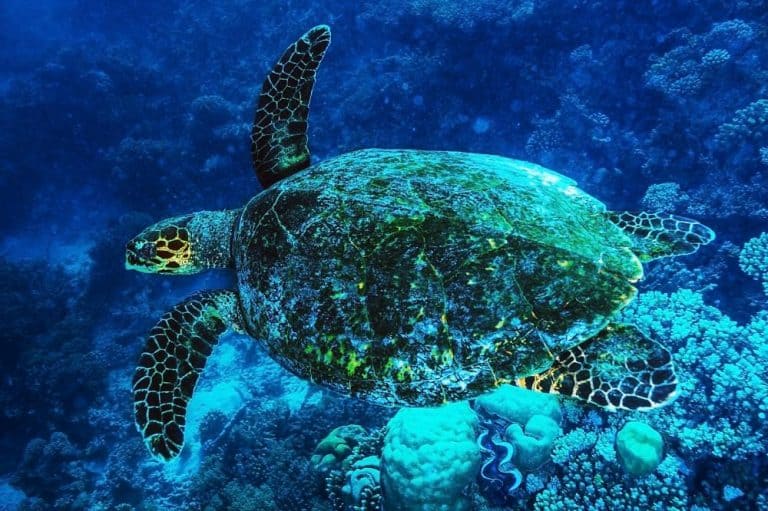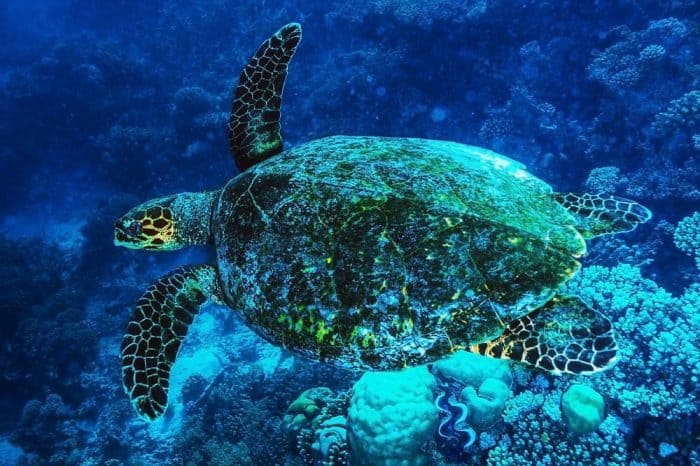 The Tortuguero area is interesting and fun. It is the home to marine turtles that often come on the shore to nest, as well as monkeys and about 400 species of birds. There is also a rainforest in the area.
The Costa Rica Dental Tourism Guide can help find the best possible dental clinic for you so that you have a safe and great dental vacation. To find out more about dental procedures, pricing, clinics, and specialists, click here.